Security and Safity tools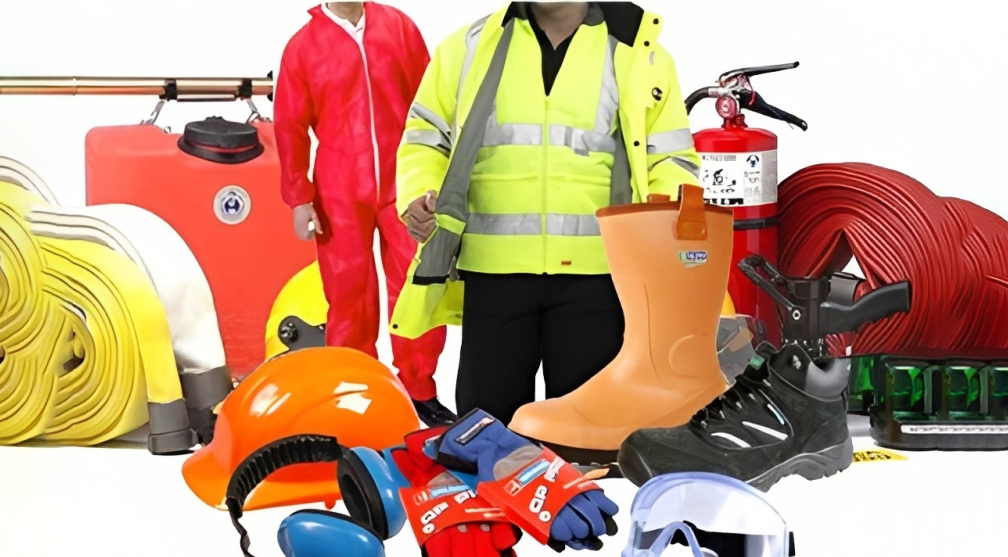 Securing Tomorrow: Wafdalinma – Your Guardian for Top-Tier Security and Safety Tools
In an increasingly complex world, ensuring security and safety has become a paramount concern for individuals, businesses, and communities alike. Rising to meet this demand is Wafdalinma, a distinguished company that has carved a niche for itself in the realm of Security and Safety Tools. With an unwavering commitment to delivering excellence and a reputation for reliability, Wafdalinma stands tall as a vital ally in safeguarding lives, assets, and peace of mind.
A Legacy of Trust:
Wafdalinma's journey commenced with the goal of providing the most robust security and safety tools to those who prioritize protection above all else. Over the years, the company has cultivated a reputation for delivering products that excel in performance, durability, and innovation. With a dedication to customer satisfaction, Wafdalinma has fostered enduring relationships with countless clients, ranging from residential customers to large corporations and government agencies.
The Extensive Product Portfolio:
Wafdalinma's product portfolio is a testament to their dedication to catering to a diverse clientele. Their offerings span a comprehensive range of security and safety tools, each meticulously designed to address specific needs across various sectors. From advanced surveillance systems that fortify commercial establishments to personal safety devices that empower individuals, Wafdalinma's lineup caters to the protection requirements of people from all walks of life.
Quality that Inspires Confidence:
At the heart of Wafdalinma's triumph is their unyielding pursuit of quality. Every tool and piece of equipment that bears the Wafdalinma emblem undergoes stringent testing and quality assurance measures. This dedication to quality assurance ensures that each product leaving their facility is primed to deliver outstanding results, consistently surpassing industry benchmarks.
Innovation Paving the Path:
Wafdalinma acknowledges that the landscape of security and safety is in constant flux, with emerging technologies reshaping the playing field. The company has embraced innovation as a driving force for progress. By consistently investing in research and development, Wafdalinma remains at the forefront of industry trends, integrating cutting-edge advancements into their products. This proactive approach ensures that Wafdalinma's customers always have access to tools that leverage the latest technology to enhance security and safety measures.
A Partner in Protection:
Beyond the products, Wafdalinma is dedicated to nurturing a relationship of trust with its customers. Their knowledgeable and approachable customer support team stands ready to guide customers in selecting the most appropriate tools for their requirements, offering insights that empower individuals and organizations to make informed decisions. This personalized approach positions Wafdalinma as more than just a supplier; they are a strategic partner invested in their customers' protection.
Upholding Sustainability and Social Responsibility:
Wafdalinma recognizes the significance of ethical business practices. In an era where environmental consciousness is paramount, the company is committed to minimizing its environmental impact. Through responsible sourcing, eco-friendly manufacturing processes, and sustainable packaging, Wafdalinma showcases its commitment to sustainability and social responsibility.
A Vision for a Secure Future:
As the world continues to evolve, so do the challenges of security and safety. Wafdalinma is well-equipped to navigate these shifts, armed with an unwavering dedication to excellence, innovation, and customer-centric values. Looking ahead, Wafdalinma envisions a world where their security and safety tools continue to empower individuals and organizations, enabling them to shield their assets, families, and communities from harm.
In conclusion, Wafdalinma has established itself as a beacon of quality and dependability in the arena of Security and Safety Tools. Their steadfast commitment to excellence, coupled with a dedication to innovation and sustainability, has earned them a distinguished place among individuals and businesses seeking robust security and safety solutions. As a partner in protection, Wafdalinma equips individuals and organizations with the tools they need to ensure safety and security in an unpredictable world, while continually raising the bar for performance and dependability.